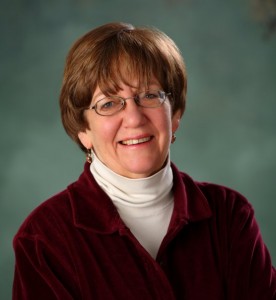 Betsy Williams teaches, lectures and writes about living with herbs and flowers.
A life long gardener, herb grower and cook, Betsy trained as a florist in Boston and England. She combines her floral, gardening and cooking skills with an extensive knowledge of history, plant lore and seasonal celebrations. An entertaining lecturer, she weaves stories and legends throughout her informative talks and demonstrations.
Her gardens, floral work and retail shop have been featured in many books, national magazines and newspapers, including the New York Times, The American Gardener, Victoria, Better Homes and Gardens, Country Living Gardner, Colonial Homes, the Herb Companion and Traditional Homes.
Betsy is the author of articles and books on the uses and stories of herbs and flowers: POTPOURRI AND FRAGRANT CRAFTS published by Readers Digest and The Little Book Series published by The Proper Season Press. Her latest book is ARE THERE FAIRIES AT THE BOTTOM OF YOUR GARDEN? GROWING UP GREEN WITH THE FAIRIES. She is currently working on a third edition of her herb cookbook, MRS. THRIFT COOKS.
She has appeared on the Discovery Channel and greater Boston cable stations as well as local and national radio talk shows.
Betsy lectures and teaches locally and nationally. She has presented at Monticello, The American Horticultural Society's Youth Symposium, the Pennsylvania Lavender Festival and International Herb Association as well as Colonial Williamsburg, the Ozark Folk Center and the New England, Rhode Island and Cincinnati Flower Shows. She gives lectures and demonstrations for garden clubs, horticultural conferences, herb festivals and botanical gardens throughout the United States.
In 1987, she created the first Fairy Festival, now replicated through out the country.
She was a founding member of the International Herb Association and served on it's governing board for six years. In 1995 she was given the International Herb Association award for "her outstanding contributions to the herb industry".
She teaches gardening, flower arranging and cooking with herbs for Northern Essex Community Collage and Tower Hill Bontanic Garden in Boylston, Mass.
Her professional affiliations have included the British Folklore Society, the Beatrix Potter Society and the Herb Society of America. She is a member of Garden Writers of America and the International Herb Association.