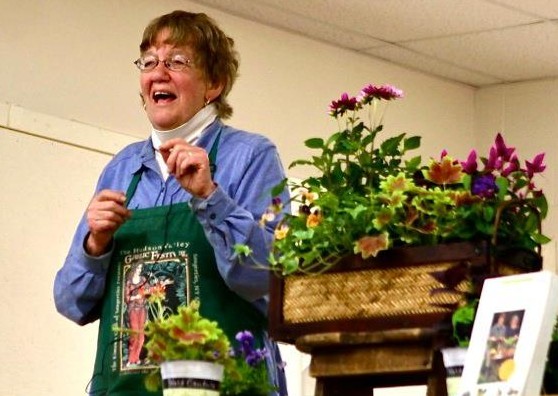 Programs, classes and books on growing and using herbs and flowers. Cooking, herb gardening, container gardening, fairy gardens, flower arranging, history and stories of herbs and flowers.

Learn how to use herbs and flowers to enrich your daily life.

Take a class or book a lecture for your group on how to grow herbs and flowers, how to use them in cooking, flower arrangements and to add beauty, flavor, meaning and fragrance to our favorite seasonal celebrations: Valentines Day, Halloween, Thanksgiving and Christmas.
Celebrate!
Bring a group to Betsy's workshop for a special event! Birthdays, Girl's Night Out, Showers, Seasonal Celebrations
Classes Currently Scheduled in Betsy's Workshop
"Happy are herb gardeners through all the seasons and the years. Their's is a life enriched with rare fragrances to be enjoyed at dusk and dawn and in the heat of noon." ~ Adelma Grenier Simmons